Reservable Spaces
Individuals looking to reserve a space should review our Community Room Policy to ensure an understanding of the limitations and procedures for using library space.
The Doddridge County Public Library maintains two Community Spaces that can be reserved for both public and private events. For more information about how to reserve a room, see our FAQ article on How to Reserve a Room Below are pictures and descriptions of the two spaces.
Large Community Room
The large community room is found in the bottom floor of the library. This room features tables and chairs that can be arranged to fit the event. HDMI hookups allow for presenters to grab their audiences attention with a PowerPoint presentation, or for a passive picture slideshow to be played in the background of a party with the use of an HDMI capable laptop. The room comes with access to our kitchenette (pictured below), and our back parking lot. The room reservation fee is $50. Nonprofit organizations can use the room for no fee.
Phone Number
Main: 304-873-1941
Fax: 304-873-1324
Hours
Monday 8:30am-7:00pm
Tuesday 8:30am-7:00pm
Wednesday 8:30am-7:00pm
Thursday 8:30am-7:00pm
Friday 8:30am-5:00pm
Saturday 9:00am-1:00pm
Address
170 Marie Street
West Union, WV 26456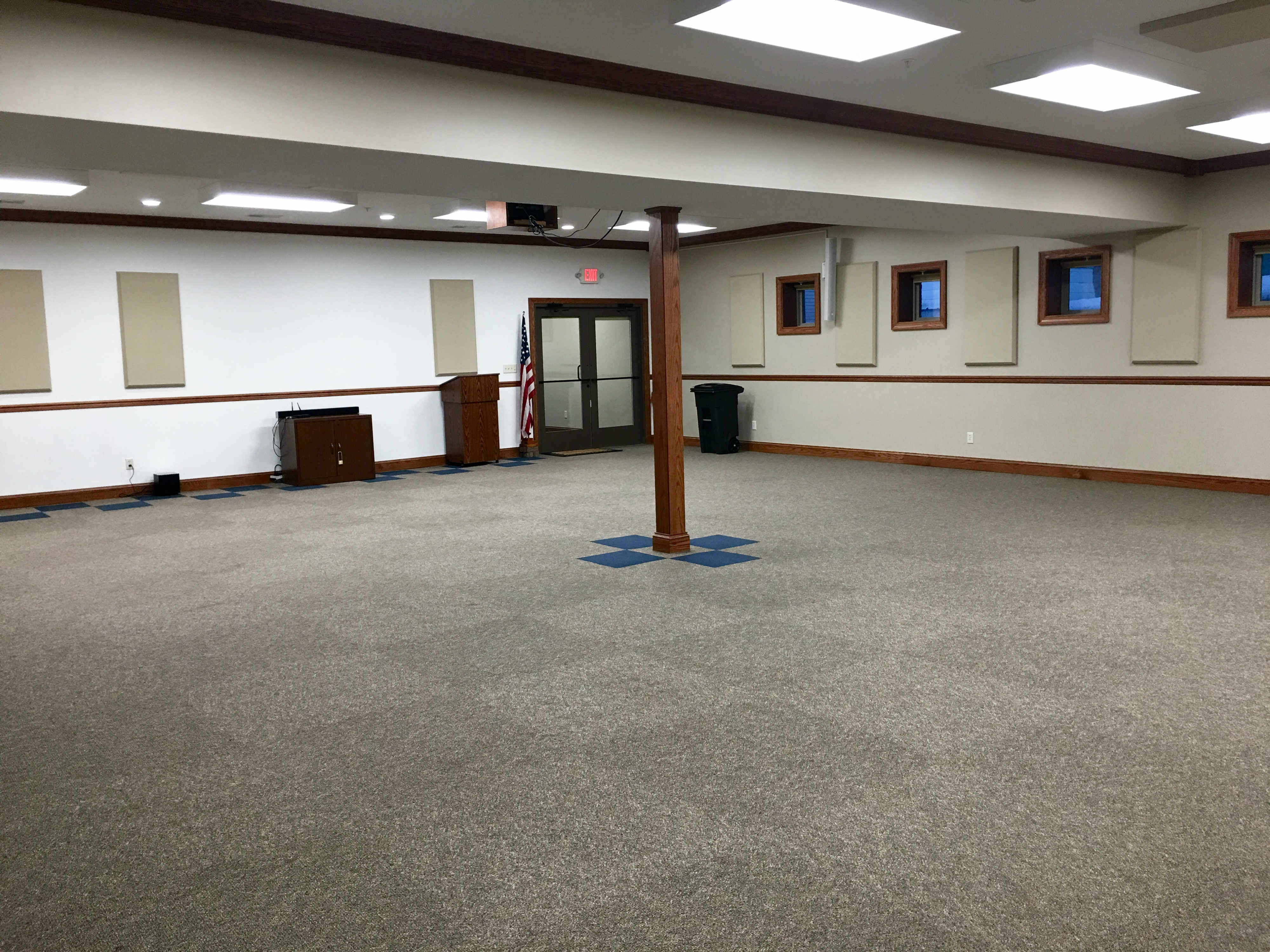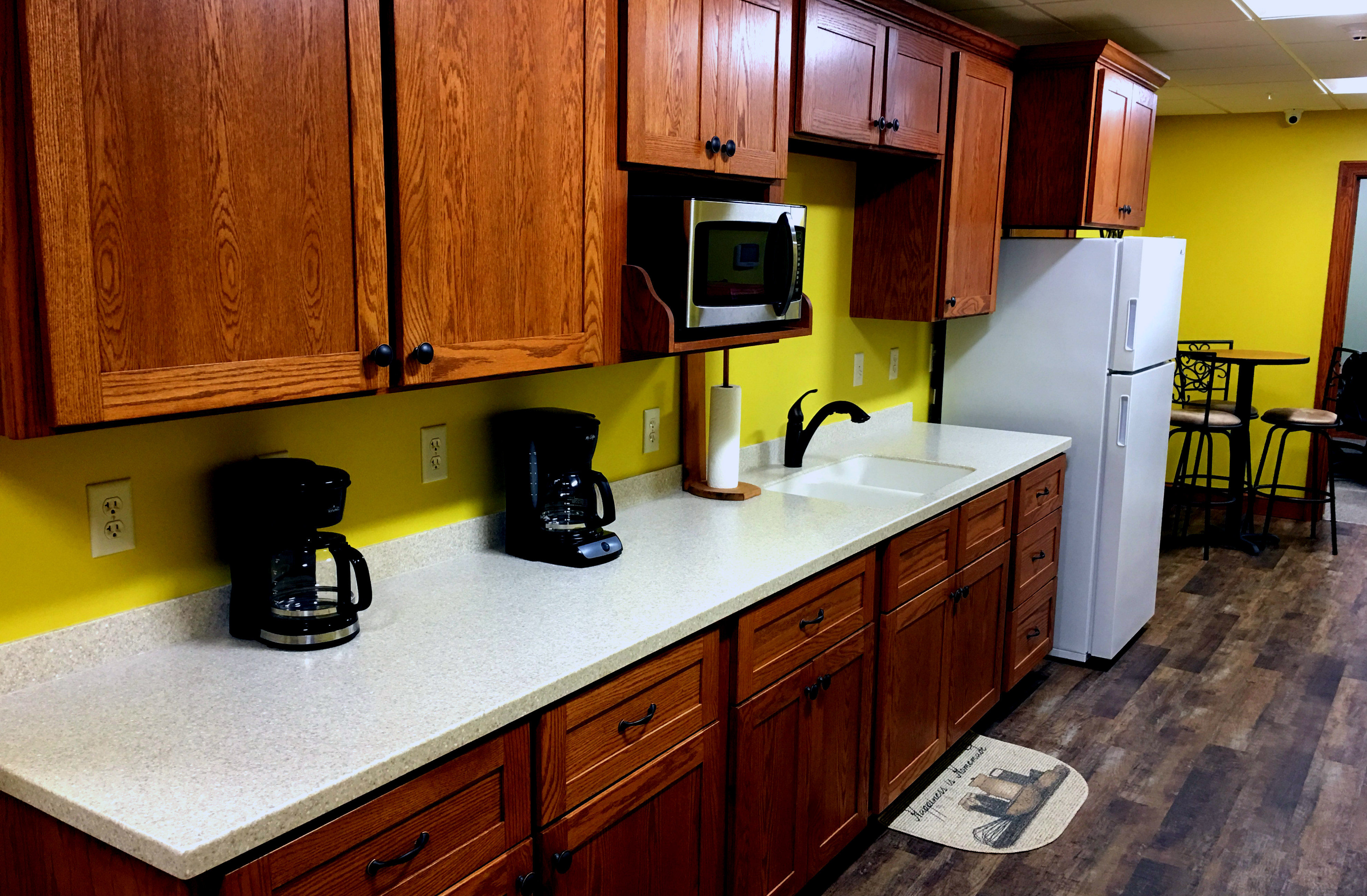 Small Conference Room
The small conference room is located in the bottom floor of the library, adjacent to the kitchenette. The room features a large conference table, whiteboard, and 8 comfortable office chairs. This room can be reserved for no fee. Patrons using this space also have access to our kitchenette and our back parking lot.